Cactus Letterpress MiniNotes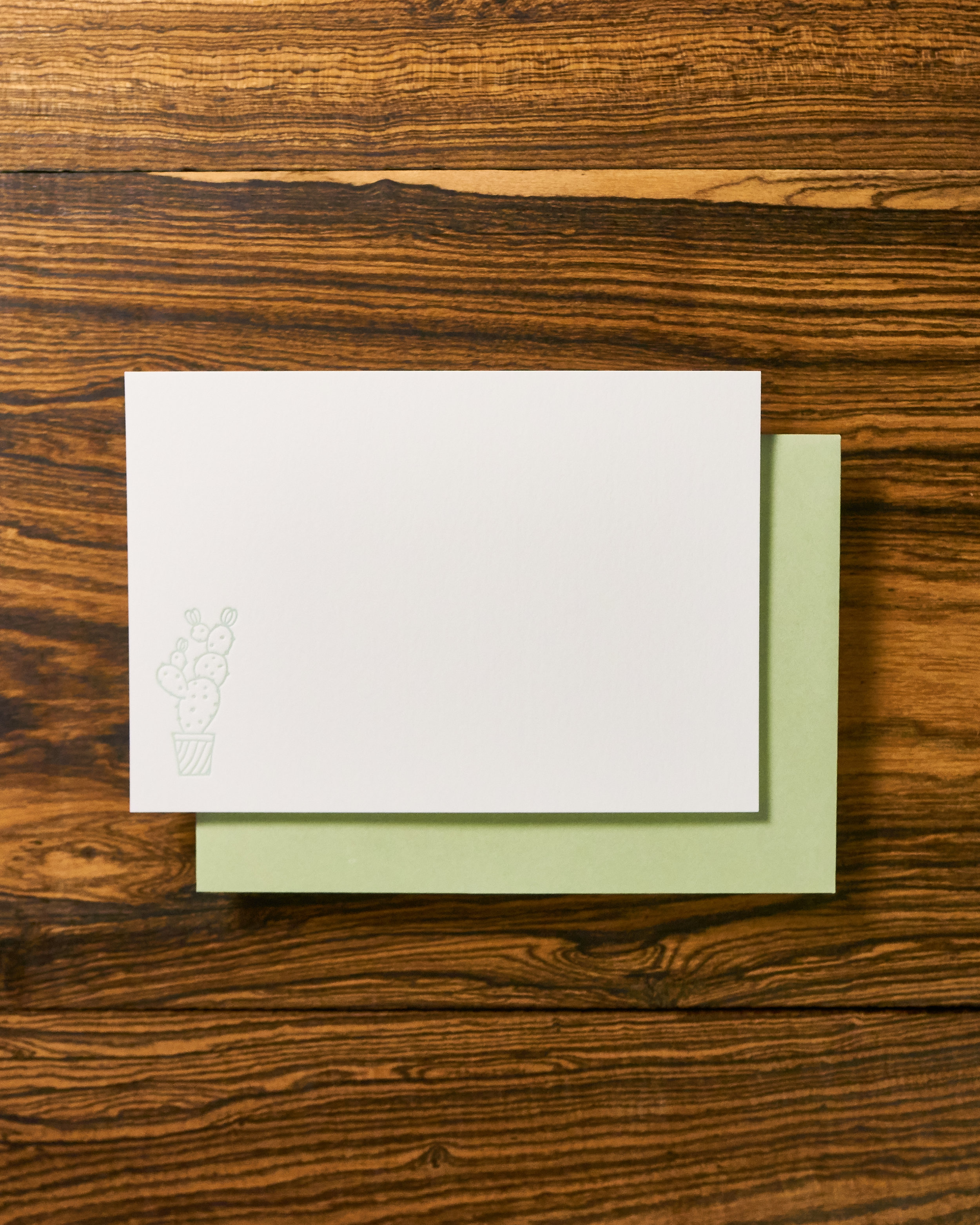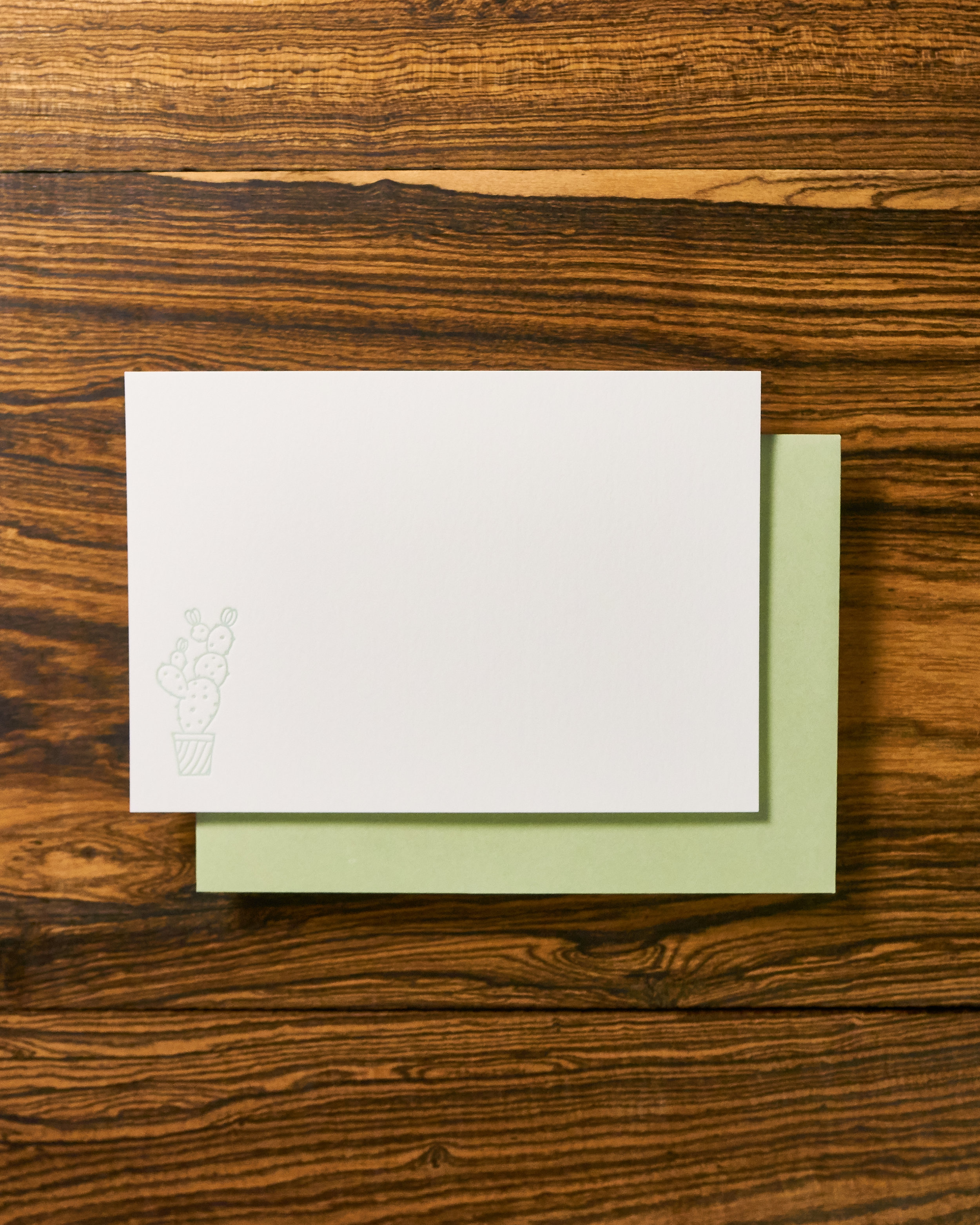 Cactus Letterpress MiniNotes
Cute, potted cactus illustrations are pressed into each flat note and are perfect for any occasion. Each note features a different illustration in either peach or sage colored ink. Sold in sets of 5 notes only. These are from a new line of letterpressed MiniNotes we've created, which are smaller than our standard stationery note cards. They are still mailable on their own through the post office, or are great as a note to go along with a gift.
Front: cactus illustrations (5 different designs)
Ink color: sage, peach
Paper color: pearl white
Envelope color: sage
Size: A1 (5 inches by 3.5 inches); flat
We use thick, cotton paper to print our items.